Screens.
A downloadable game for Windows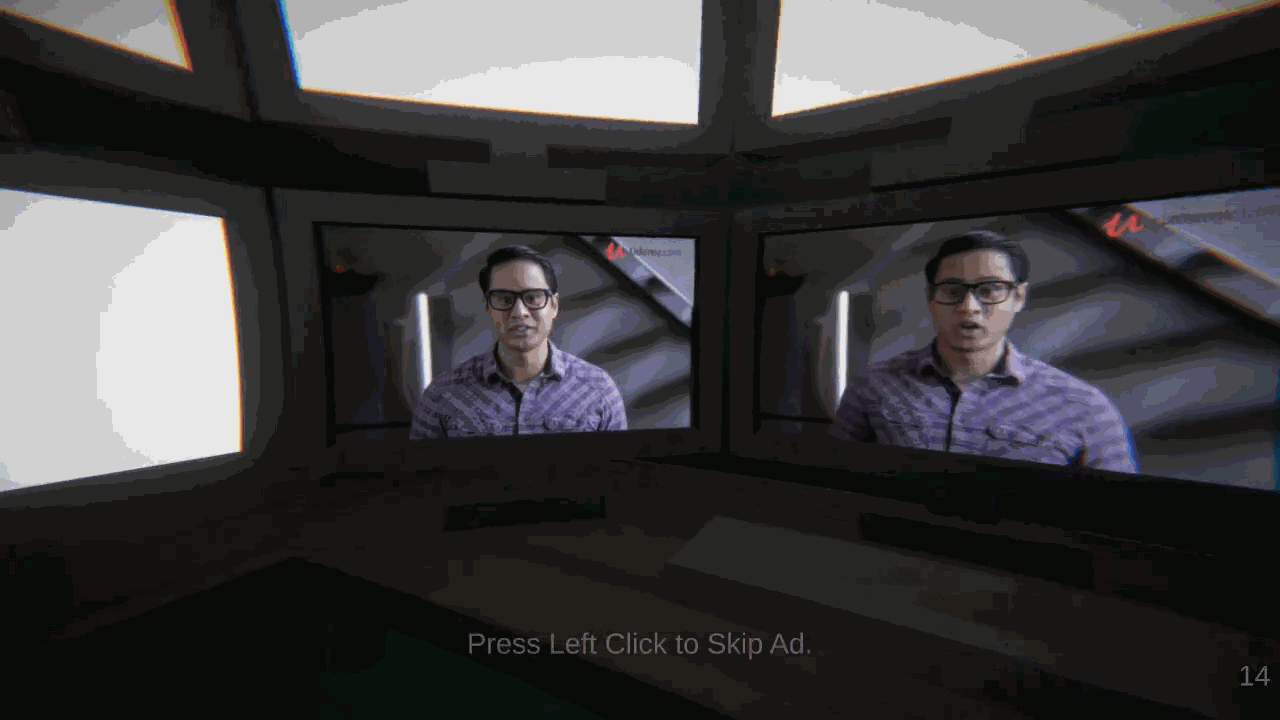 You're stuck in a room. What will happen, will shake people to their core.

Made for JimJam 2, the Game Dev Underground game jam.

Script
Coding your own games, is easier than you think! You know, you should take this online Unity course, on Udemy. It's taught by a software engineer, and a game developer, who are both expert instructors. You'll learn C#, object-oriented programming, functions and variables, basically everything you need to know to make games, and all for the price of takeout. The course is yours to keep and take it anytime, and if it doesn't work out you can get your money back in 30 days. I can't wait to see what you make with this. Get started now with this special discount.

Credits
Verblendet created the Udemy ad creepy audio, and I did some minor tweaks with it because we totally planned this out really well.
Also, fmproductions, that Udemy screens prototype was a really formative piece of work, and I took a lot of inspiration from it. I am a creative individual, and no idea is unique.
The glorious cough Udemy ad isn't created by me, of course. I cannot fathom making such a masterpiece as that.